Green Chili Pulled Pork with a puree of fresh chilies that have been roasted in a blend of authentic Mexican spices. The pork shoulder is cooked to perfection until golden brown and fork tender. Served with warm tortillas and extra green chili sauce, this dish is the ultimate comfort food. Easy to make with little prep time that keeps the whole family asking for seconds.
Begin by rubbing your tomatillos and chilis in an olive oil and harissa mixture. Roast the mixture in a 425°F oven for 25 minutes, or until the chilis are tender and slightly browned. After the chilis and tomatillos have been roasted, place the mixture in a food processor and blend until smooth.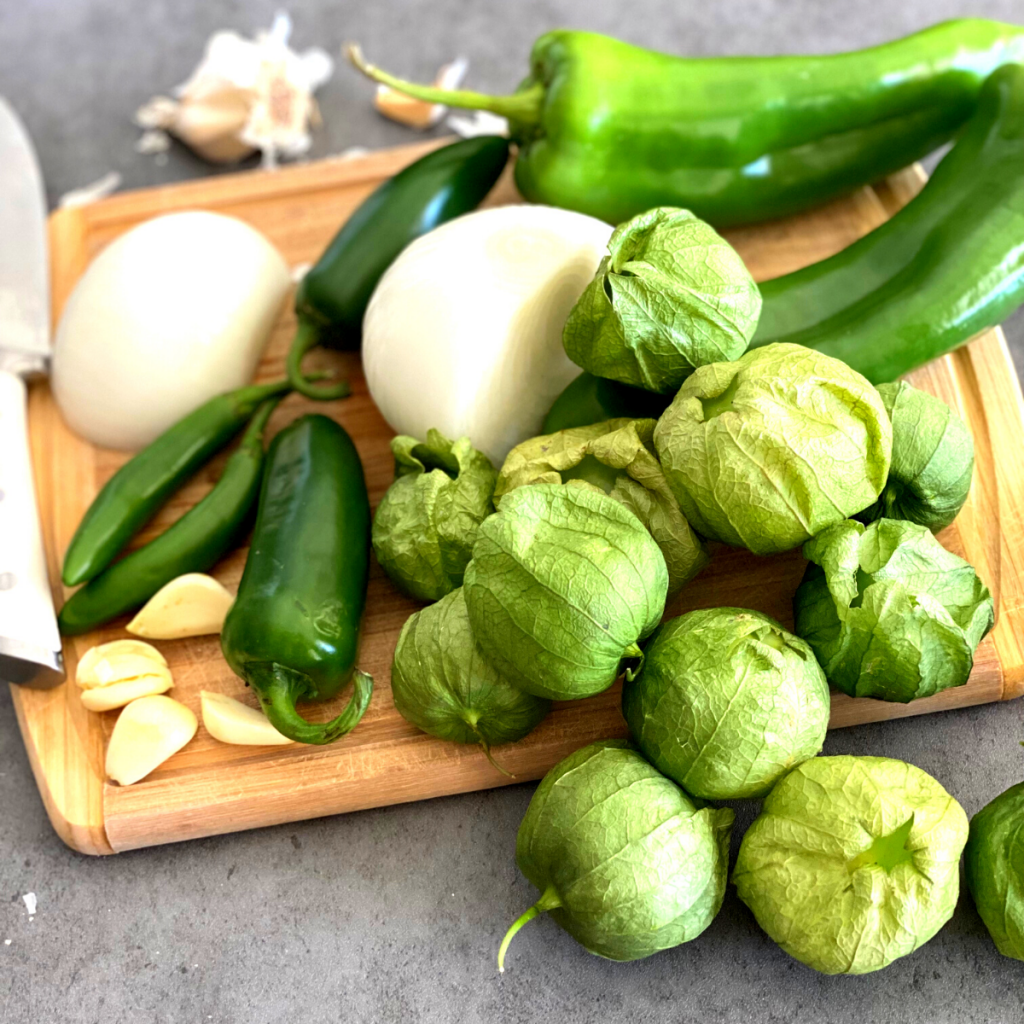 Season the pork shoulder with the Mexican spice blend and cook in a heated pan until a golden crust forms on both sides. Pour the green chili sauce over the pork shoulder and cook for 2 hours, or until the pork is so soft that it shreds when touched with a fork.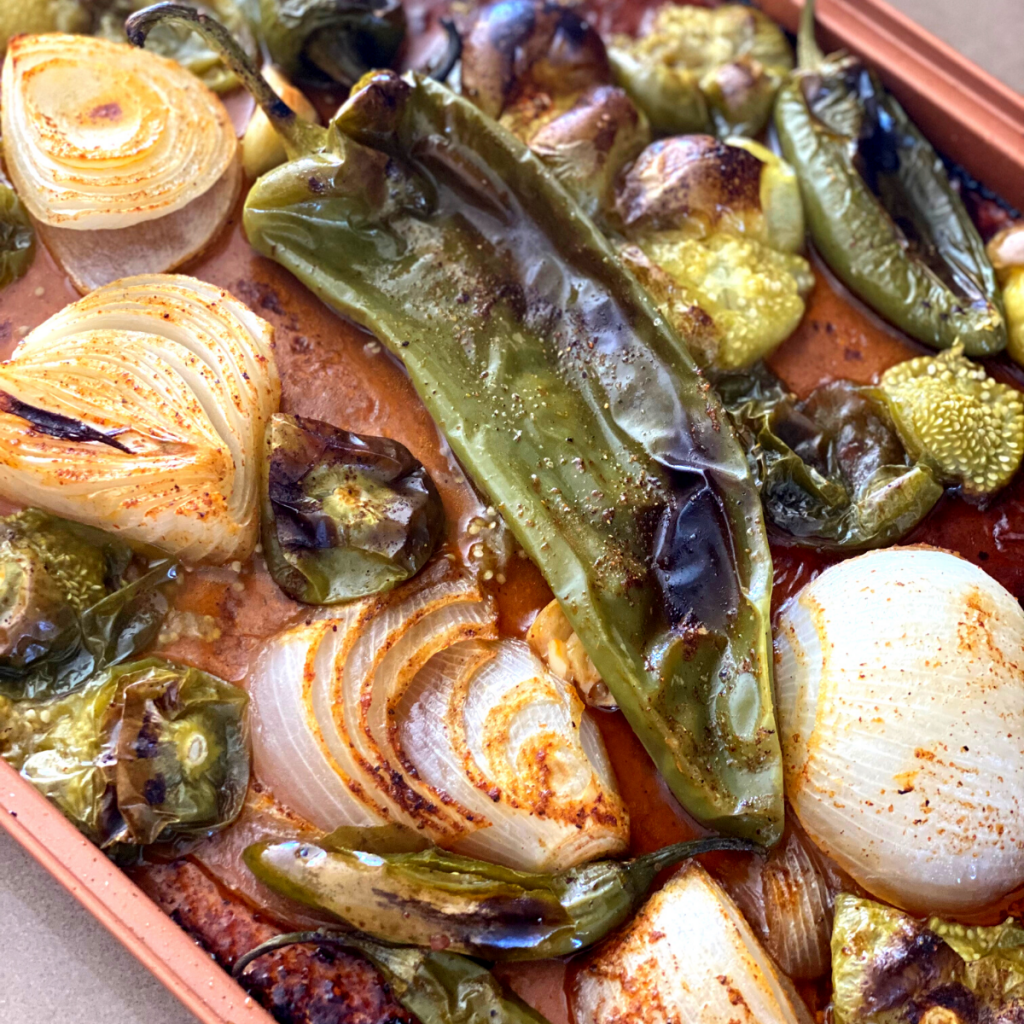 This recipe is great for preparing on a Sunday when you need leftovers for several evenings or are feeding a large group. I appreciate the fact that I can prepare this dish while attending to other tasks. It is the ideal dish for multitasking. The meat from this recipe can be utilized in a variety of other dishes. This meal is so adaptable that it may be added to eggs for a delightful breakfast or combined with rice and beans for a traditional Mexican dinner.
Green Chili Pulled Pork
Pork shoulder slow roasted in a homemade green chili sauce
Ingredients
1

white onion- chopped

3

garlic cloves

2

jalapeños

2

serrano chilis

2

poblano peppers

2

anaheim pepper

1

pound

tomatillos- husks removed

1/4

cup

Mexican seasoning blend

1/4

cup

harissa seasoning

2.5

pound

pork shoulder

2

cups

chicken broth

1

package

tortillas

cilantro for garnish

salt/pepper for seasoning

olive oil for drizzling
Instructions
Pre-heat the oven to 425 degrees

Place onion, peppers, tomatillo and garlic on a baking sheet. Drizzle with olive oil and sprinkle harissa over top. Use your hands to rub the oil and spice all over the peppers and onion.

Place peppers in the oven and roast for 25 minutes.

Place a large pan over medium high heat. Drizzle olive oil on the bottom. Sprinkle 1 tbsp of Mexican seasoning blend on each side of pork shoulder. When pan is hot add the pork shoulder and sear on one side. When a golden crust has formed on one side, flip the shoulder over and sear the other side.

When chilis are done roasting place in a food processor or blender and puree. Pour the green chili sauce over the pork shoulder. Add 2 cups of chicken broth and 1-2 tbsp of Mexican seasoning blend. Bring to a boil and then cover and let simmer on low for 2 hours.

When the pork shoulder is done cooking remove and shred with a fork. Serve the green chili pork with warm tortillas and extra sauce.
If you like this recipe, please leave a comment or share it with someone you know.
For more recipes like these try some of our other recipes:
To follow Nikki regularly and stay up to date on what she's doing, follow her on the gram!
Ingredient Lists:
white onion
garlic cloves
jalapeños
serrano chilis
poblano peppers
anaheim pepper
tomatillos
Mexican seasoning blend
harissa seasoning
pork shoulder
chicken broth
tortillas
cilantro
salt
pepper
olive oil