Hey foodies, get ready to indulge in a delicious treat that will take you back to your childhood with our Peanut Butter and Jelly Bar Crumble! This recipe is a twist on the classic PB&J sandwich, creating a mouth-watering and healthy dessert perfect for any occasion. Not to mention, this recipe is also GF and Vegan.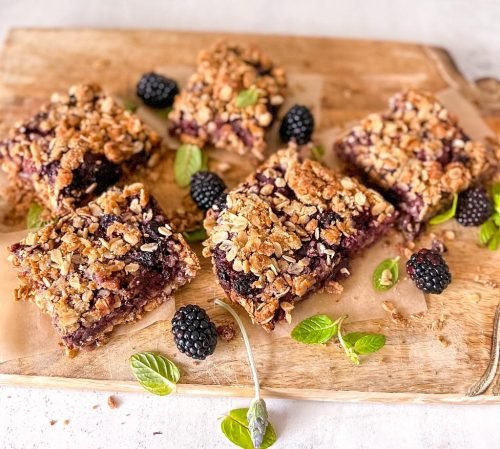 Our recipe takes the flavors of peanut butter and jelly and turns them into a delectable crumble, perfect for serving at parties or enjoying as a healthy after-dinner treat. The crumble is made with oats, coconut sugar, and peanut butter, creating an irresistible sweet and savory base.
The star of this dish is the berry filling, made with frozen, organic mixed berries. The sweet and tangy flavors of the berries perfectly complement the peanut butter crumble, creating a harmonious blend of flavors that will leave your taste buds begging for more.
Our Peanut Butter and Jelly Bar Crumble is a crowd-pleaser that's easy to make and will impress even the most discerning dessert lovers. So, whether you're a fan of PB&J or just looking for a delicious and healthy dessert to satisfy your sweet tooth, try our recipe and get ready for a flavor explosion!
If you like this recipe, please leave a comment or share it with someone you know.
For more recipes like these try some of our other recipes:
To follow Nikki regularly and stay up to date on what she's doing, follow her on the gram!
Ingredient Lists:
gluten-free oats
cassava flour
coconut butter 
organic frozen mixed berries
vanilla
coconut sugar
peanut butter
baking powder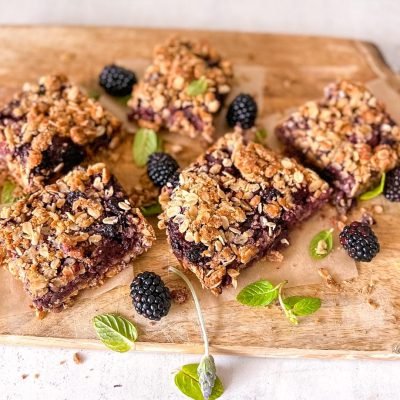 Peanut Butter and Jelly Bar Crumble
Ingredients
2

cups

gluten-free oats

1

cup

cassava flour

1/2

cup

coconut butter- melted

3

cups

frozen mixed berries

1

tablespoon

vanilla

1/2 ,3/4

cup

coconut sugar

1

cup

chia seeds

1/2

cup

peanut butter

1

tablespoon

baking powder

avocado oil spray
Instructions
Preheat oven to 350 degrees.

Place a medium saucepan over medium-high. Add in vanilla, chia seeds, and one-half cup of coconut sugar. Bring to a boil and reduce heat to medium-low. Cover and let the mixture simmer until the berries are soft.

Mix coconut butter, peanut butter, and remaining coconut sugar in a large bowl. Next, add flour and oats to the mixture. Using your hands mix well until a crumble is formed.

Spray the bottom of a 9x13 pan with avocado oil. Use two-thirds of the crumble mixture and press firmly into the bottom of the pan, then spread the berry mixture over the top.

Sprinkle the remaining crumble mixture on top, place in the oven, and bake for 20 to 25 minutes.