Looking for a delicious and healthy treat that's gluten-free and bursting with flavor? Look no further than this incredible Gluten-Free Zucchini Bread recipe!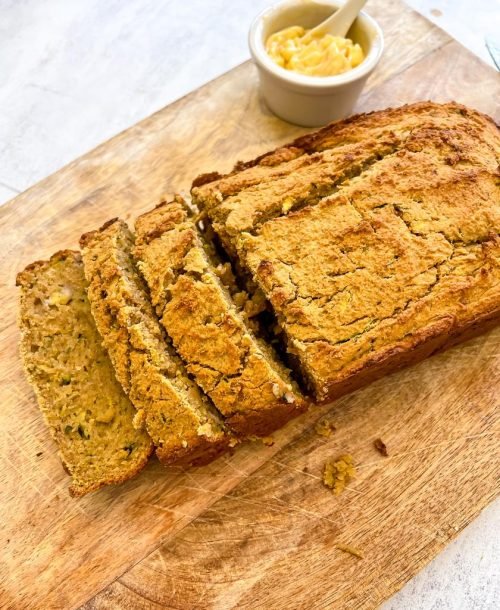 This recipe takes classic zucchini bread to the next level with its perfect balance of moistness, texture, and sweetness. Made with wholesome ingredients like cassava flour, coconut sugar, and, of course, fresh zucchini, this bread is packed with nutrients and flavor.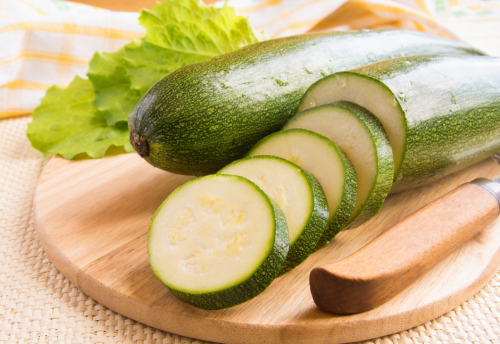 What's great about this gluten-free zucchini bread recipe is that it's incredibly easy to make. All you need are a few simple ingredients and a little bit of time, and you'll have a loaf of bread that's sure to impress.
Not only is this bread gluten-free, but it's also dairy-free and refined sugar-free, making it the perfect choice for anyone looking to eat healthier. Plus, with the addition of cinnamon and vanilla extract, the aroma that fills your kitchen as it bakes is simply heavenly.
Whether you're looking for a quick and easy breakfast or a tasty snack, this gluten-free zucchini bread is the perfect choice. It's great on its own, or topped with a dollop of your favorite nut butter or jam.
So if you're ready to enjoy a delicious and healthy treat, give this gluten-free zucchini bread recipe a try. Your taste buds will thank you!
If you like this recipe, please leave a comment or share it with someone you know.
For more recipes like these try some of our other recipes:
To follow Nikki regularly and stay up to date on what she's doing, follow her on the gram!
Ingredient Lists:
brown rice flour
cassava flour
baking powder
salt
coconut sugar
vanilla
eggs
zucchini
cinnamon
olive oil or butter
avocado oil spray
maple syrup
grass-fed butter
Gluten-Free Zucchini Bread
Ingredients
1 cup of brown rice flour

1 cup of cassava flour

1 teaspoon baking powder

1/8 teaspoon salt

1/2 cup coconut sugar

1 tablespoon vanilla

2 eggs

1 cup zucchini shredded

1 teaspoon of cinnamon

1/4 cup olive oil or butter

avocado oil spray
Maple butter
1/4 cup of maple syrup

1 stick of grass-fed butter, softened
Instructions
Preheat the oven to 350 degrees. Spray the inside of a loaf pan with avocado oil spray in a large bowl.

Mix together your wet ingredients. Start by adding your eggs, sugar, and vanilla. Whisk until smooth.

Add the melted butter and shredded zucchini, and set aside. In another bowl, mix together your dry ingredients, flour, baking powder, salt, and cinnamon. Using a fork, whisk together until smooth.

Next, slowly pour your dry ingredients into your wet ingredients, using a spatula to fold the mixture until all lumps are smooth and the mixture is evenly combined.

Pour the mixture into your loaf pan and place it in the oven for 25 to 30 minutes, or until a knife comes out clean when inserted.

While the zucchini bread is baking, mix together the softened butter and maple syrup and set aside.

When the zucchini bread is done baking, let it rest for five to 10 minutes. Using a knife, slice it into thick slices and serve with maple butter. Enjoy!