If you're a fan of the classic combination of chocolate and peanut butter, then you absolutely have to try this recipe for Chocolate Peanut Butter Bites. Trust me, your taste buds will thank you!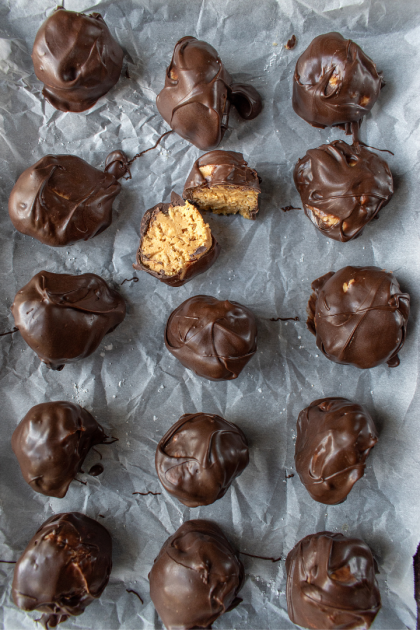 These little bites are the perfect indulgence when you're craving something sweet and satisfying. They're made with just a few simple ingredients, including whole dates, creamy peanut butter, rich chocolate, and a touch of honey for sweetness.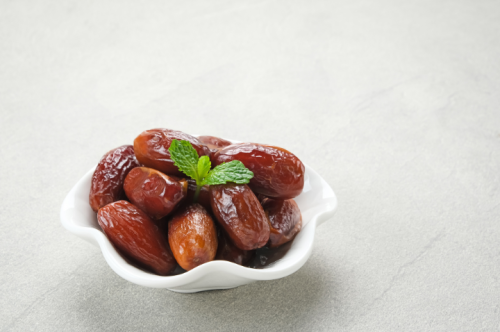 What I love about this recipe is how quick and easy it is to make. You simply mix all the ingredients together, roll them into bite-sized balls, and then let them chill in the refrigerator for a few minutes. The result is a decadent, melt-in-your-mouth treat that is sure to satisfy your sweet tooth.
But don't be fooled by their small size; these chocolate peanut butter bites are packed with flavor and will leave you feeling satisfied. They're the perfect snack for when you're on the go or need a little pick-me-up in the afternoon.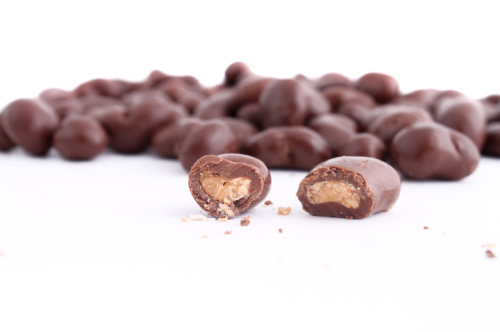 Not only are these bites delicious, but they're also a healthier alternative to traditional candy or baked goods. They're gluten-free, dairy-free, and can even be made vegan by using vegan chocolate. Plus, the peanut butter provides a good source of protein to keep you feeling full and energized.
So if you're looking for a sweet treat that won't leave you feeling guilty, give these chocolate peanut butter bites a try. They're sure to become a staple in your snack repertoire!
If you like this recipe, please leave a comment or share it with someone you know.
For more recipes like these try some of our other recipes:
To follow Nikki regularly and stay up to date on what she's doing, follow her on the gram!
Ingredient Lists:
whole dates
peanut butter
 honey
chocolate chips
Chocolate Peanut Butter Bites
Ingredients
1

cup

of pitted whole dates

1/2

cup

peanut butter

2

tbsp

of honey

2

cups

of semisweet chocolate chips
Instructions
Place chocolate chips in a microwave-safe bowl.

Microwave in one-minute increments until the chocolate is fully melted. In a small bowl, mix the peanut butter and honey together.

Using a small spoon, stuff each date with about half a teaspoon of the peanut butter mixture. Continue until all the dates are used.

Dip dates into melted chocolate and place on a line on a parchment lined baking sheet.

Place in the refrigerator until the chocolate is hard. Enjoy it as a healthy and delicious snack.