Hey there, fellow food enthusiasts! Today, I have an absolute gem of a recipe for you: One-pot Chicken Cacciatore. Not only is it incredibly delicious, but it's also a lifesaver for those days when you're short on time but still crave a hearty and satisfying meal.
Imagine this: succulent chicken simmering in a rich tomato sauce infused with aromatic herbs, tender mushrooms, and vibrant bell peppers. The best part? You can have this delightful dish on the table in just 20 to 25 minutes! Yes, you heard that right—maximum flavor with minimum effort.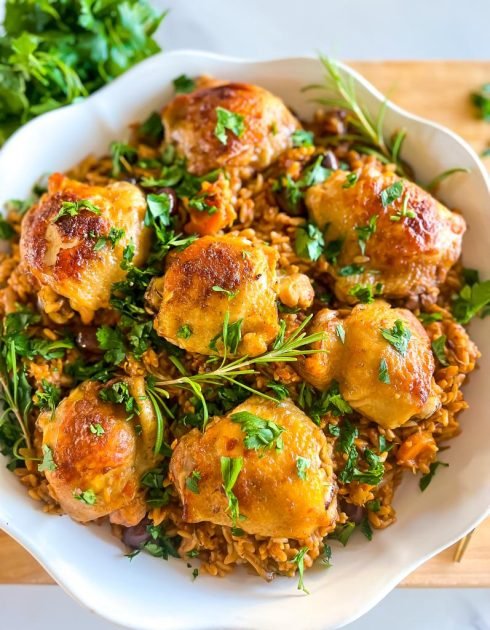 With One-pot Chicken Cacciatore, there's no need to worry about preparing a bunch of sides. This recipe is a complete package, delivering a harmonious blend of protein, veggies, and mouthwatering sauce all in one pot. It's a true one-stop meal that will leave your taste buds dancing with joy.
So, whether you're a busy parent, a working professional, or simply someone who appreciates a delicious and hassle-free dinner, this recipe is a game-changer. Get ready to indulge in a symphony of flavors that will transport you straight to the rustic Italian countryside.
Join me in exploring the magic of One-pot Chicken Cacciatore. It's quick, it's satisfying, and it's a culinary adventure you won't want to miss. Let's dive right in and savor every delectable bite!
If you like this recipe, please leave a comment or share it with someone you know.
For more recipes like these try some of our other recipes:
To follow Nikki regularly and stay up to date on what she's doing, follow her on the gram!
Ingredient Lists:
brown rice flour
chicken thighs, skin on
celery
carrots
onion
garlic
tomatoes
water
orzo pasta
salt and pepper
avocado oil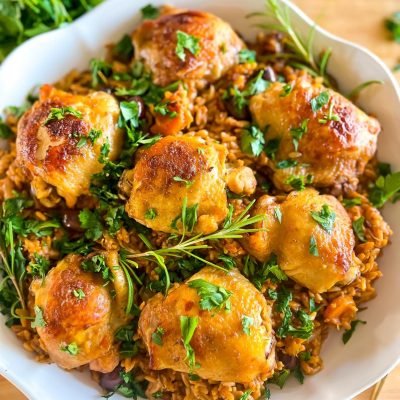 One-pot Chicken Cacciatore
Ingredients
brown rice flour

1 pound and a half of chicken thighs, skin on

2 stocks of celery

2 carrots, sliced

1/2 onion, sliced

2 cloves of garlic, sliced

1 jar of tomatoes

1 to 2 cups of water

1 cup of orzo pasta

salt and pepper to taste

avocado oil for drizzling
Instructions
Place a large pot over medium-high heat. Drizzle the bottom with avocado oil. Put the brown rice flour in a bowl and season with salt and pepper. Dredge chicken thighs in brown rice flour and place them in a hot pan.

Brown the chicken on both sides for about two to three minutes per side.

Remove the chicken from the pot and place it on a clean plate.

Add the garlic to the pot and sauté for a few minutes until soft and fragrant. Then add the celery, onion, and carrot, and sauté the mixture until the vegetables are tender for about two to three minutes. Season with salt and pepper. Add the tomatoes and bring the mixture to a simmer.

Add the orzo pasta to the tomatoes, then add the chicken back in and bring to a boil. Pour the water, cover, and reduce the heat to medium-low. Let the mixture simmer for about 20 to 25 minutes until the chicken is fully cooked or reads an internal temperature of 165.

Remove lid. Taste your sauce, then add additional seasoning if needed. Serve and enjoy.