Easy Lobster Roll Recipe with a fresh lobster and crab mixed with celery, green onion, lemon, and harissa then placed in a warm buttered pretzel roll.
When I think of lobster rolls I immediately think of summer when the sun is out, the weather is warm and the seafood is fresh. These days with local fish markets you don't have to wait until summer to enjoy fresh lobster rolls. This recipe uses most of the ingredients that are normally found in the traditional lobster roll recipe. To add some flare and spice to the rolls I added a few extra ingredients. If you don't like spice you can choose to leave out these ingredients. This recipe is so easy and can be made in less than 30 minutes. With all of our busy schedules it's nice to have recipes that won't take all night to make.
Serve these delicious rolls with fresh lemon wedges and your favorite potato chips.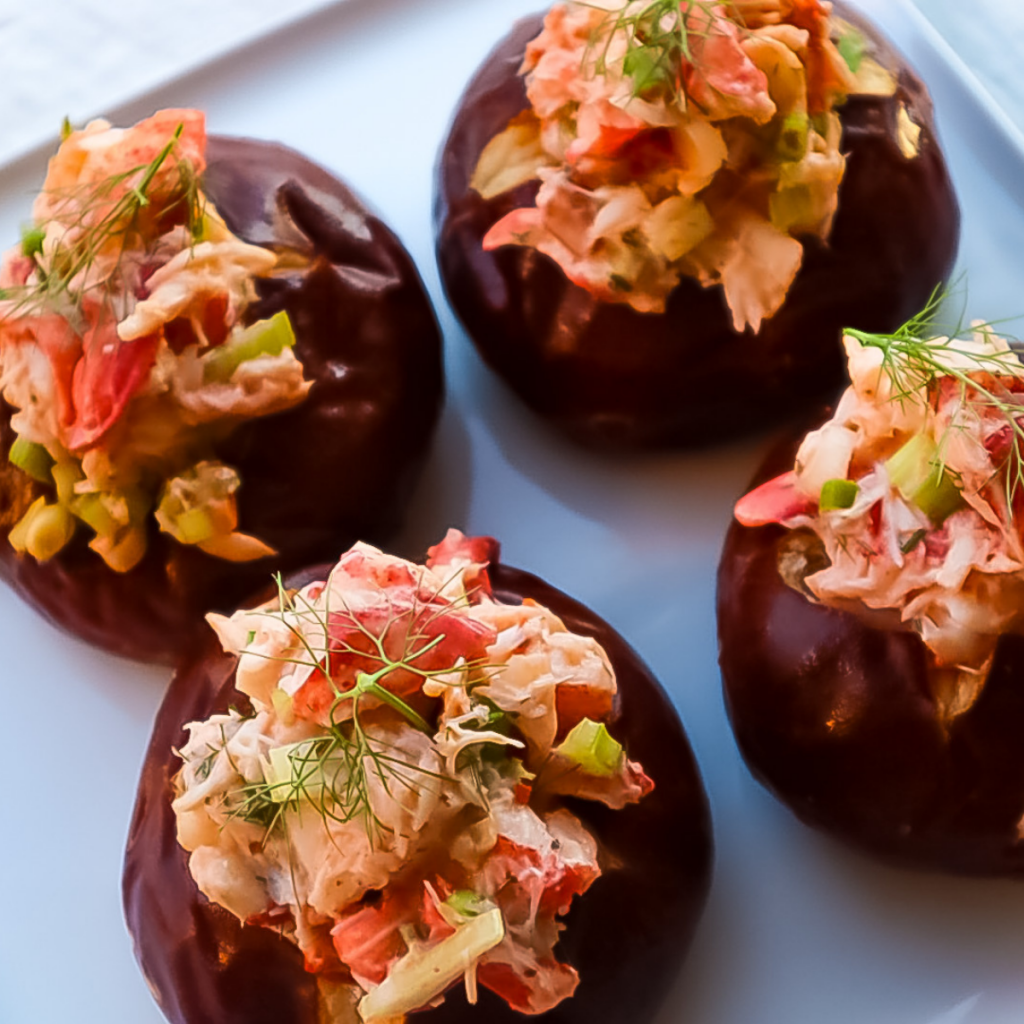 What makes a good lobster roll?
The secret to a great lobster rolls are fresh ingredients. It's important to find the best and freshest ingredients for these rolls. Find fresh lobster that has been cooked and removed from its shell at your local fish market. Make sure to ask the store when the fish arrived to be sure it's the best quality.
What kind of rolls should be used for these rolls? 
Normally a hot dog bun or potato bun is used for traditional lobster rolls. I personally love using pretzel buns because they add a unique flavor to the recipe. Pretzel rolls are soft, buttery and have a slight saltiness to them that goes nicely with the lobster.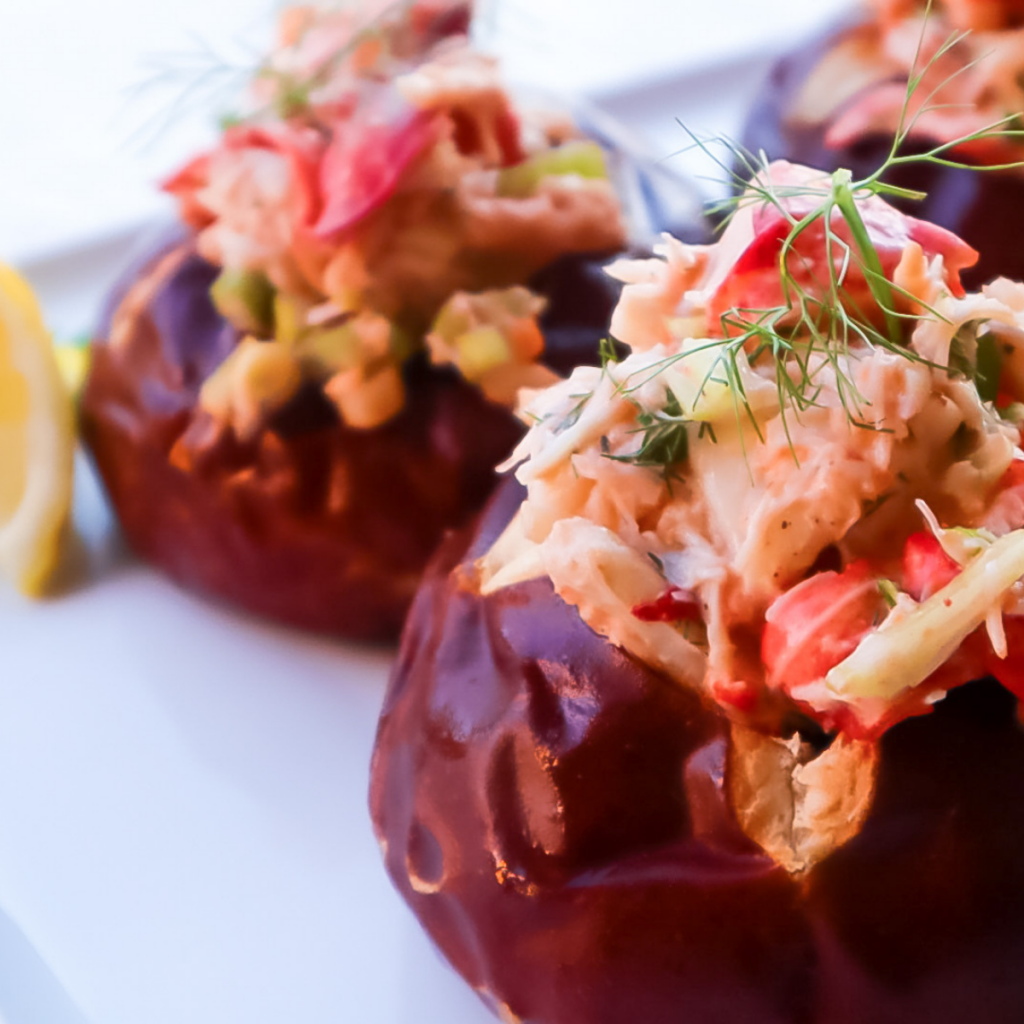 What goes well with lobster rolls?
Lobster rolls are a meal in itself so you can keep it light with the sides. Serve these rolls with your favorite potato chips or garden salad to add some vegetables. Add a nice cold beer to top off the meal.
If you like this recipe, please leave a comment or share it with someone you know.
For more recipes like these try some of our other recipes:
To follow Nikki regularly and stay up to date on what she's doing, follow her on the gram!
Ingredient Lists:
lobster meat
crab meat
mayonnaise
celery
green onion
harissa
salt
pepper
lemon juice
fresh dill
pretzel rolls
butter
Easy Lobster Roll Recipe
Fresh lobster and crab mixed with celery, green onion, harissa, lemon and mayo then placed in a buttered pretzel roll.
Ingredients
1

pound

cooked lobster meat

1/2

pound

crab meat

1/4

cup

mayonnaise

3

tbsp

celery- chopped

3

tbsp

green onion- chopped

1-2

tbsp

harissa

harissa is a red chili paste found at any grocery store. Any hot sauce will work.

salt/pepper for taste

3

tbsp

lemon juice

1

tbsp

fresh dill- chopped

4-6

pretzel rolls

3

tbsp

butter- melted
Instructions
Pre heat oven to 350 degrees. Take the pretzel rolls and scoop out the center to create mini bread bowls. Brush the center with melted butter. Place the rolls on a cookie sheet and place in the oven for 10-15 minutes.

In a large bowl add lobster, crab meat, dill, celery, green onion, harissa, mayo, and lemon juice. Mix well. Taste and add salt/pepper for taste.

Note: add the harissa/hot sauce a little at a time. Taste the mixture and add more if desired. If you don't like spice the harissa can be left out all together.

When pretzel rolls are warm and crusty remove from the oven and place them on a large serving plate. Scoop the lobster mixture into the middle of the rolls. Top with fresh dill and serve with a side of lemon wedges.