I love avocado toast! I also love to come u with new versions of avocado toast. This recipe is so yummy and fresh. The creaminess of the ricotta mixed with the avocado is melt in your mouth good. This dish works for breakfast, a light lunch, or a crowd pleasing appetizer.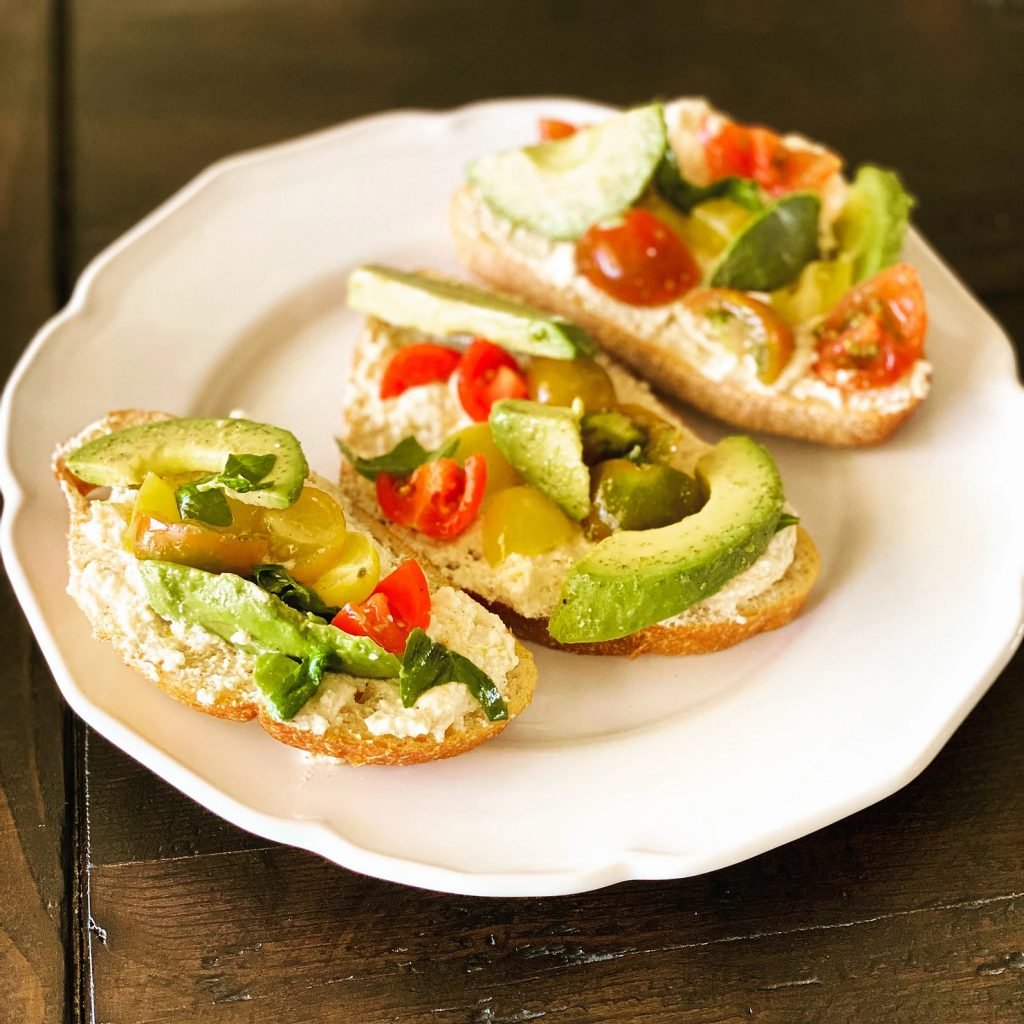 Serving: 4-6 people
Prep/Cook Time: 15 minutes
Ingredients:
8 slices of sliced sour dough bread
1 container of cherry tomatoes quartered
1/2 cup of fresh chopped basil
2 avocados sliced
2 tbsp lemon juice
1 tsp seasoning salt
2 tsp sea salt
2 tsp freshly ground pepper
Directions:
Turn your broiler on in your oven. Place the slices of bread on a cookie sheet and place under the broiler to lightly toast. Keep checking on your bread to make sure it doesn't burn.
In a small bowl mix your ricotta, 1 tsp salt, 1 tsp pepper, and lemon juice.
In another bowl mix your tomato, basil, avocado and remaining salt/pepper. Set aside.
When the bread is toasted spread the ricotta mixture on each slice then add your avocado mixture to the top.
Serve on a big platter or individually.