This is not the typical name for a salad dressing, but this is also not your typical salad dressing. This recipe has been in my family for years. My Oma (grandma in German) brought this recipe with her when she moved to the states many years ago. Whenever I taste this salad, it always reminds me of my childhood.
This salad dressing is not only delicious, but it's also very healthy and super easy to make. Use this dressing for any mixed green salads.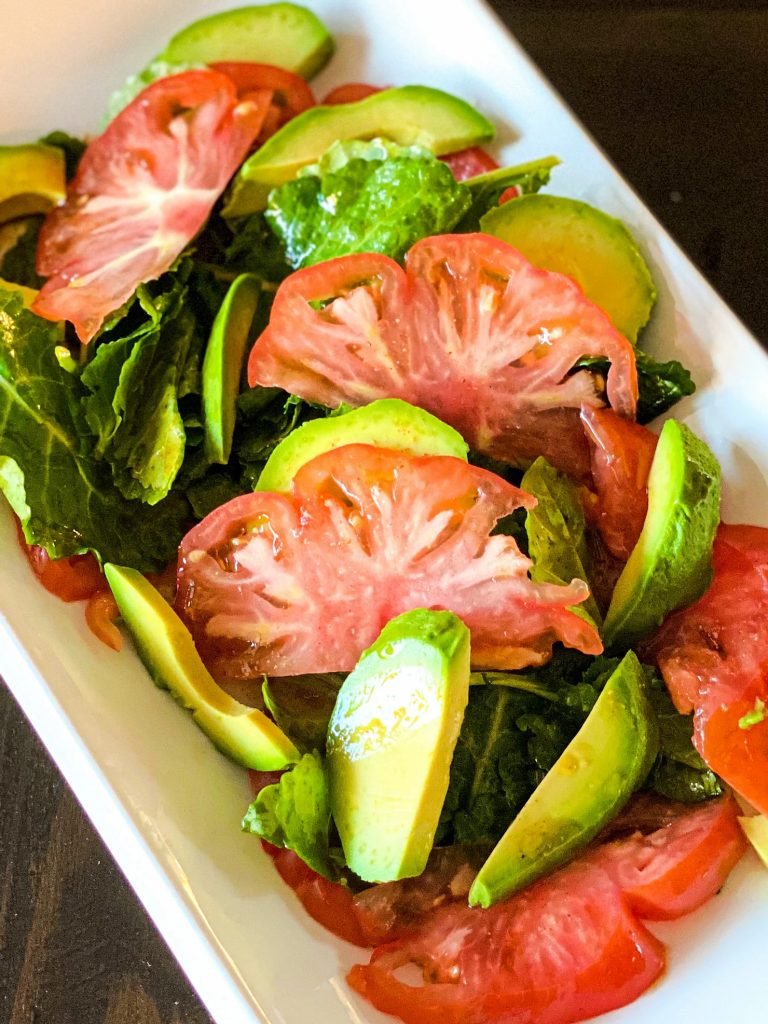 Serving; 4-6 people
Prep/Cook Time: 10-15 minutes
Ingredients:
1 small container of mixed greens, Arugula, or Butter Lettuce mix
1 heirloom tomato sliced
1/4 cup fresh chopped basil
1/2 red onion sliced
1 fresh avocado sliced
Dressing:
1/2 cup Olive Oil
1/4 cup lemon juice
2-3 tbsp liquid seasoning (Bragg's or Maggi)
1 tsp garlic salt/powder
1 tsp paprika
1 tsp cayenne
1 tsp himalayan salt
1 tsp ground pepper
Note: you can also seasoning salt if you don't want to buy all of the seasonings that are listed. I buy the Simply Organics brand. In my opinion its the cleanest and best quality.
Directions:
Place all of the salad ingredients in a bowl.
Combine the dressing ingredients in a small bowl and mix well with a whisk.
Pour dressing over your salad mixture and toss to mix well. Place on a plate and serve.