My husband's favorite food is Pizza, so in our house we have a weekly pizza night. Over the years it has taken us many attempts to perfect our pizza recipe. We finally have found a way to create pizza that tastes just as good as if it came from a burning hot pizza oven.
This recipe is for a traditional Margherita Pizza, but you can definitely play with the ingredients and make whatever pizza you want, depending on your taste. You can make your own pizza dough or you can buy your own. For an easier recipe, I buy my dough from Whole Foods. Its just as good as fresh home made dough.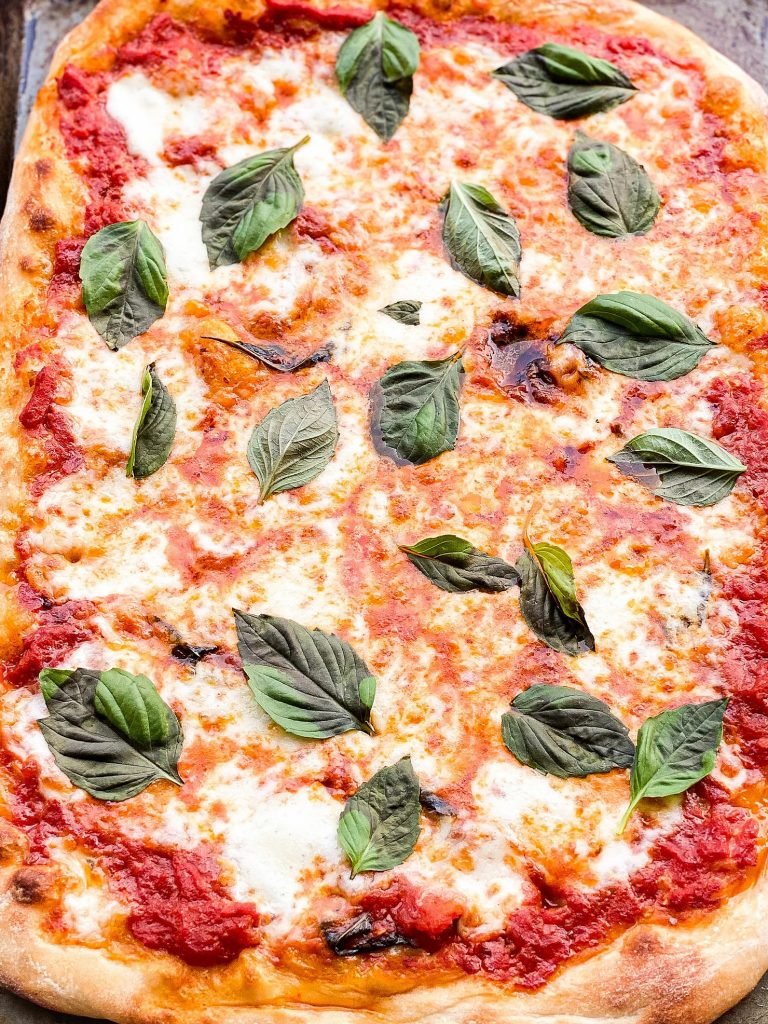 Serving: 4-6 people
Prep/CookTime: 30 minutes
Ingredients:
1/2 -1 cup Tomato basil Sauce (recipe in the blog)
2 balls of fresh buffalo mozzarella, sliced
1/4 cup of Parmesan Cheese
10 fresh basil leaves
1 ball of pre-made/store bought pizza dough
1 cup flour for dusting
Olive Oil for drizzling
Directions:
Turn on your grill to high heat. Keep one side of the grill off. Place a greased cookie sheet on the side of the grill that is turned off. Let the grill and the sheet heat up while you get your pizza together.
Flour a hard surface for rolling out the dough. Remove dough from its package and place on your floured surface. Roll out into a large oval shape. Place your sauce on top fo the dough, making sure to spread it evenly around the pizza. Add a little at a time to make sure you don't over sauce the pizza. Next, add your sliced mozzarella on top to the sauce and make sure to arrange in a way to covers most of the area. Sprinkle with Parmesan Cheese and drizzle with olive oil. Flour a large serving tray or second cookie sheet, and transfer your pizza to the plate/sheet.
Bring the pizza to the grill and transfer from your sheet/plate to the hot cookie sheet that's on your grill. This can be tricky, using a pizza sleeve will help with this transition. Once your pizza is transferred, close the grill and reduce heat a little. Cook for about 5-10 minutes. Make sure to keep checking on your pizza to ensure it doesn't burn.
When crust is golden and cheese is melted, turn off your heat. Using oven mitts/gloves bring your pizza pan inside and let cool for a few minutes. When pizza has cooled off a little, add your basil leaves to the top. Slice and serve!