A lot of the time store pesto may have preservatives and ingredients that may not be the healthiest for you. So, why not make your own at home? It's less complicated then you think it would be, and that way you know exactly what you're putting into your body. Not to mention, that it is absolutely delicious, that you'll convert to making Pesto, instead of buying it.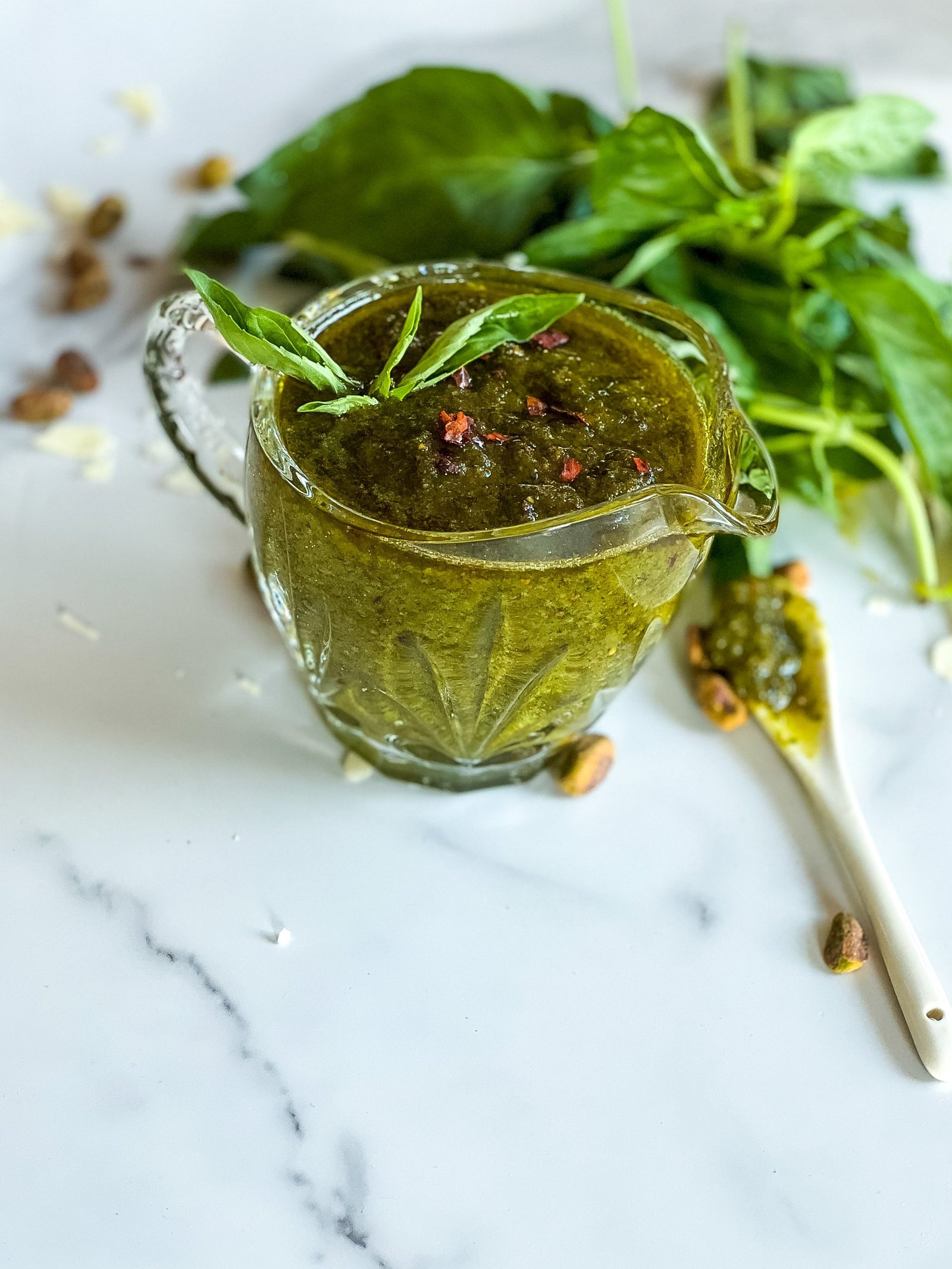 For this recipe I used 2 cups of fresh basil, 1/4 cup unshelled pistachios, and 1/4 cup parmesan cheese and 2 garlic cloves. I used a food processor to puree my ingredients, but any appliance you have to puree them will work. While the pureeing process is taking place, drizzle in 1 cup of olive oil slowly. Incorporate the olive oil into the basil mixture until a thick sauce is created. For good measure, taste your homemade pesto and season with salt and pepper.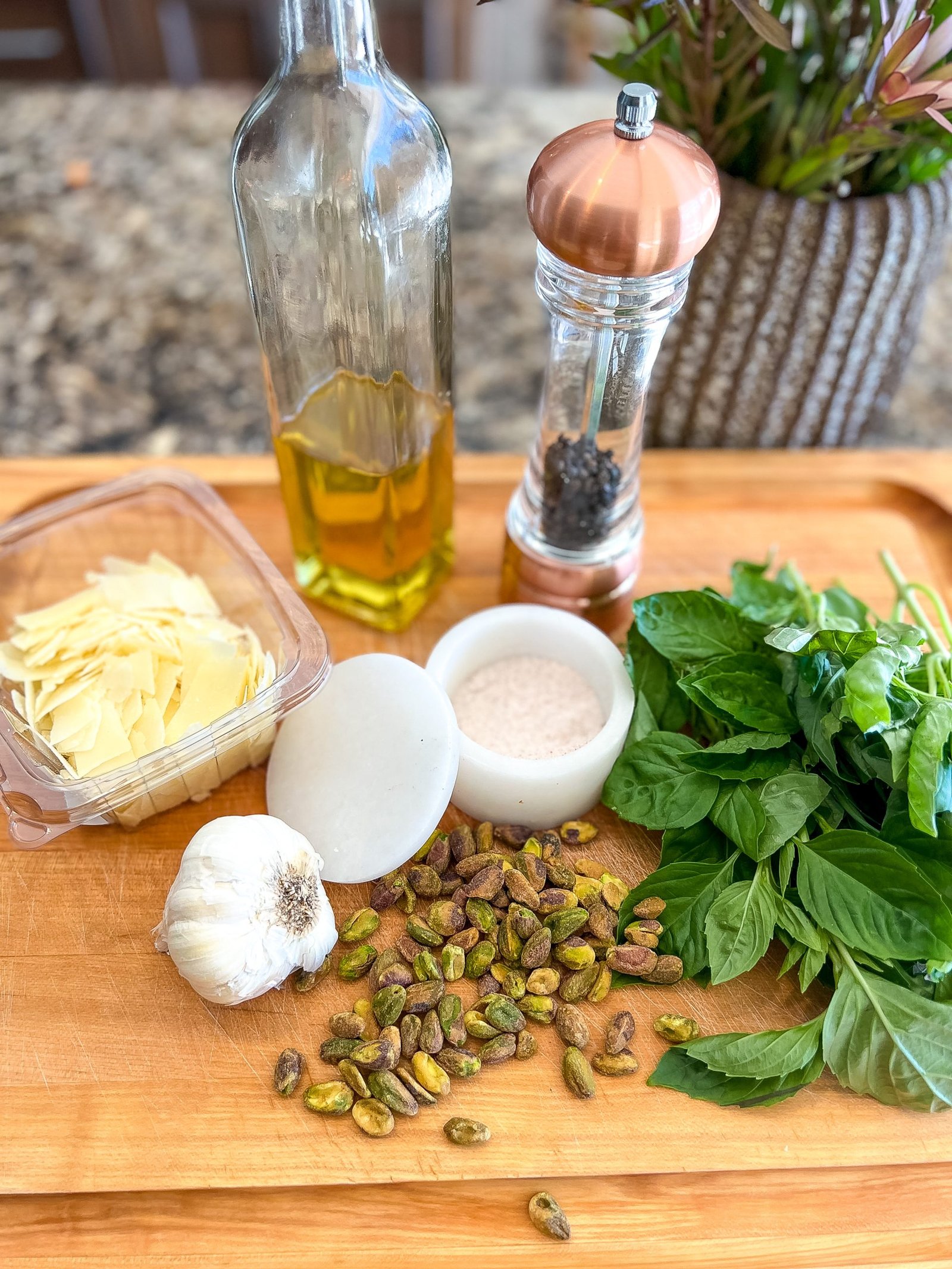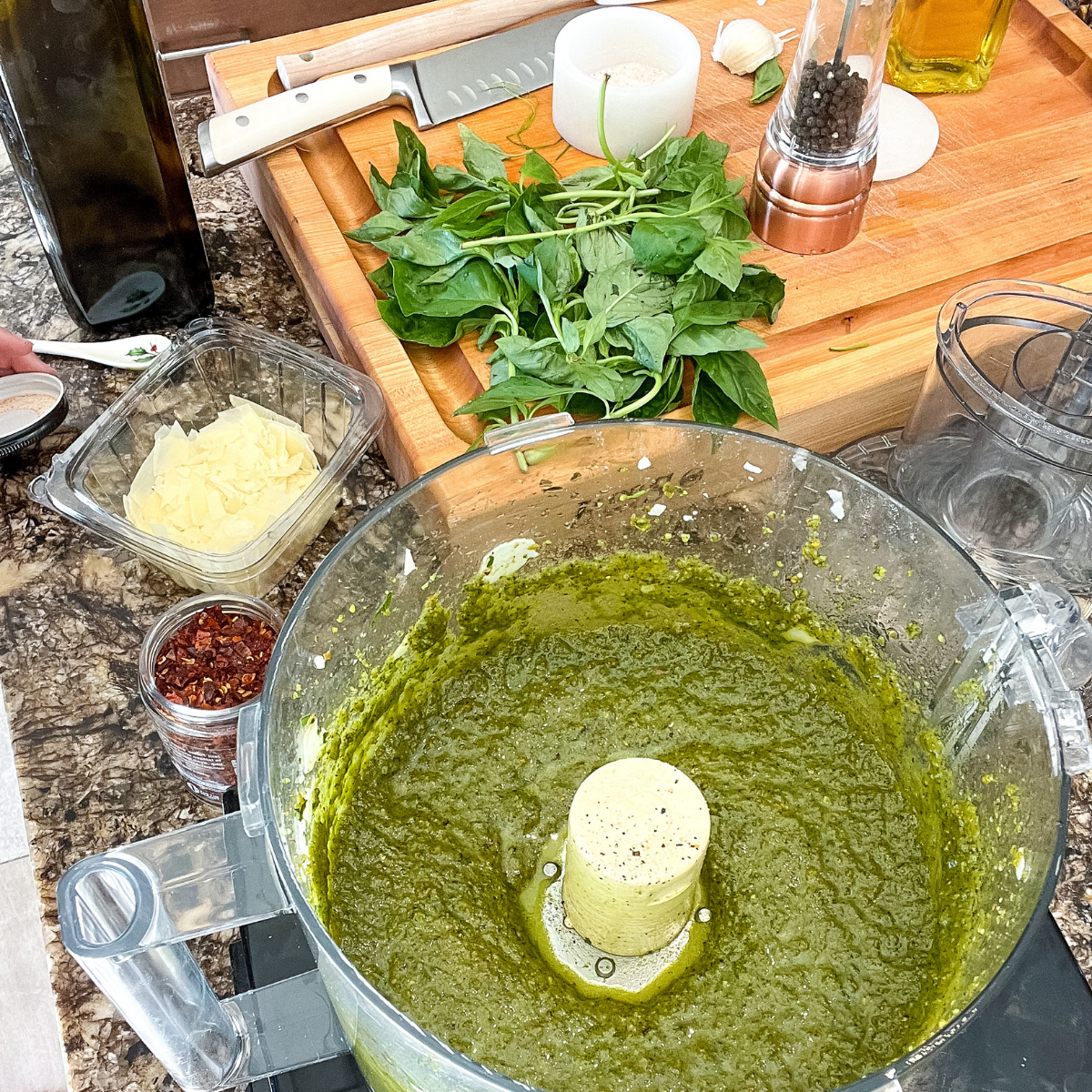 additional spice
To make your pesto a little more unique to you, adding red pepper flakes is a great option, it give it a little extra flavor. This step is 100% optional depending on your preference. In case you do want to include this step, I found that 1 tsp is the ideal amount for the perfect added spice to your pesto. Pulse the red pepper flakes into your pesto, and add as little or as much as your heart desires.
I hope you enjoy this easy 5 minute pesto recipe, and you convert to making your own pesto at home!
For most recent updates or new recipes, check us out on Instagram @nikkisgreattaste
You can also check our weekly menu and shopping list here.
Pistachio Pesto
Fresh basil, garlic, parmesan cheese and pistachios blended together to create the best pesto you will ever eat!
Ingredients
2

cups

fresh basil

1/4

cup

pistachios- shelled

1

cup

olive oil

2

cloves

garlic

1/4

cup

Parmesan cheese

salt/pepper for taste

1

tsp

red pepper flakes (optional)
Instructions
Place basil, garlic, pistachios and Parmesan cheese in a food processor. Puree until smooth.

Turning on the food processor, slowly drizzle the olive oil into the basil mixture until a sauce is created. Taste and season with salt/pepper as needed. Add in the red pepper flakes (if using) and pulse again. Taste and adjust seasoning if needed.