Come fall when the weather cools and the leaves start to change its always nice to enjoy a hot bowl of Homemade Tomato and Basil Soup. This recipe is easy and full of flavor. Serve with your favorite grilled cheese to complete this meal.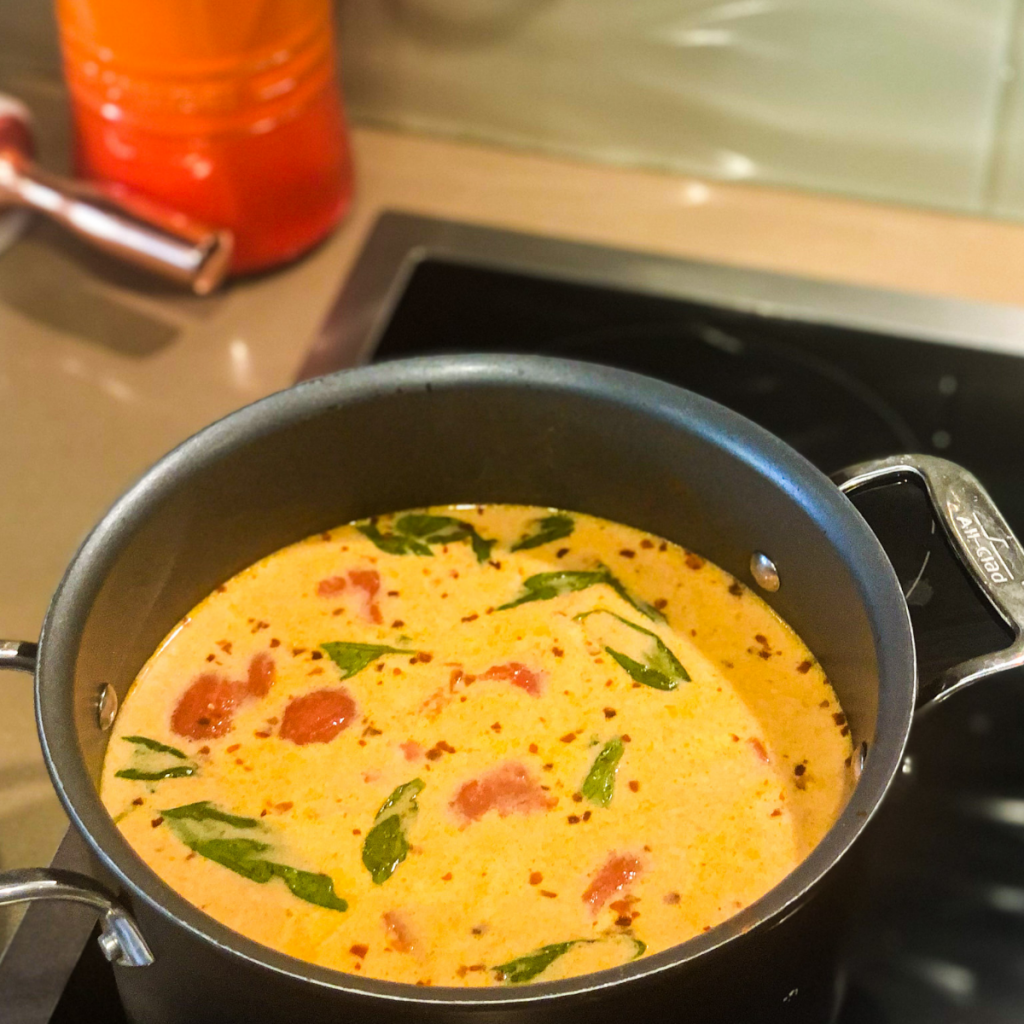 What to use to make Tomato Soup spicy
Crushed red pepper is used in this recipe to add extra spice. The red pepper is great because you can control how spicy or not spicy you want your soup. It just adds a nice zest to the soup. Start with a little pepper at a time and add more if needed. 
What type of Chicken Stock should be used
Look for high quality chicken stock at your local grocery store. Organic and low sodium are great options. Better than bullion is a great option too. This can also be purchased at your local grocery store. The nice part of the bullion is that it can be refrigerated and can be used to make several cups of stock. Add 1 tsp of bullion to 1 cup of hot water and voila you have stock!
What you will need
Cutting board
Medium pot with lid 
Wooden spoon 
Hand blender/food processor 
What is a hand blender 
A hand blender is a tool that is used for many different things. Its very handy and allows you to puree your food without having to transfer to a food processor. Hand blenders are super easy to use and clean. They are pretty affordable and can be purchased on Amazon or at any local home store.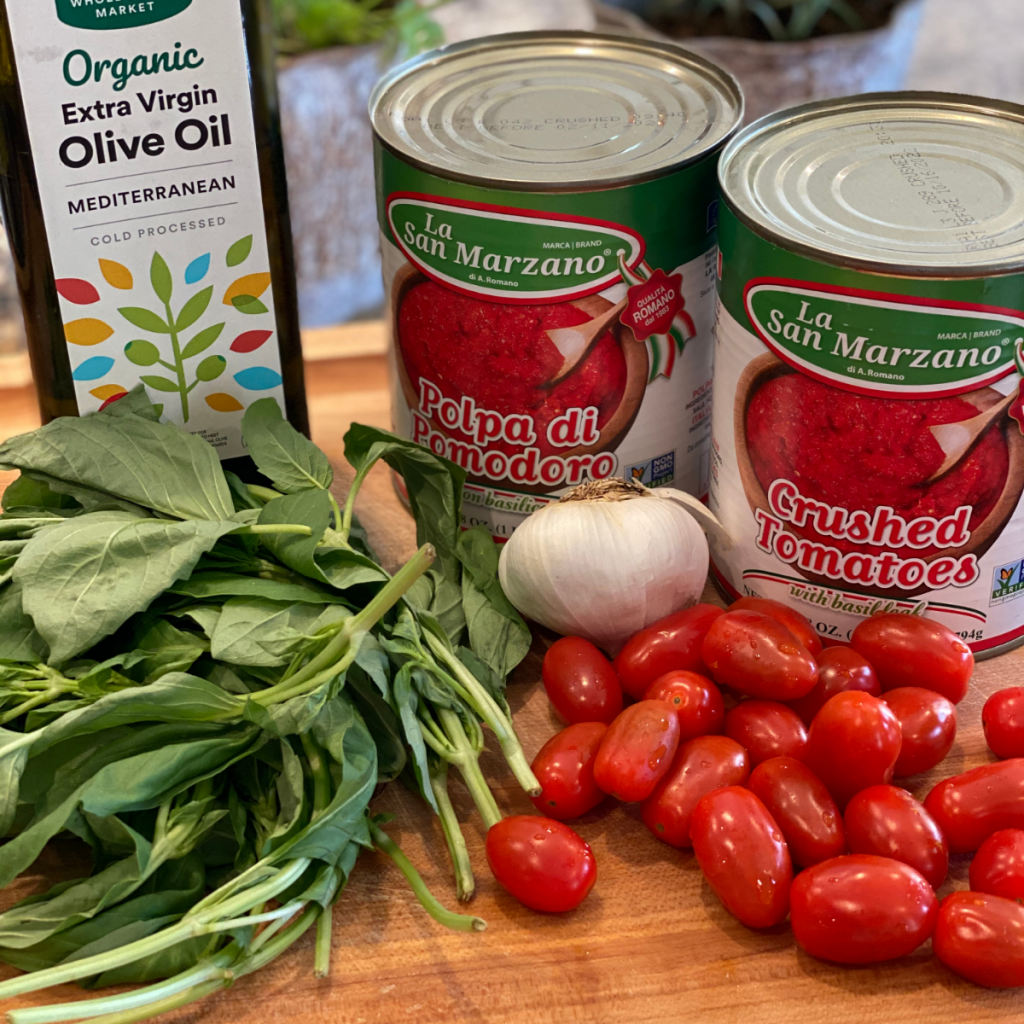 Spicy Tomato Soup
A blend of tomatoes, fresh basil, and crushed red pepper create a delicious tomato soup that is a gourmet version of the original recipe. Serve with your favorite grilled cheese on the side.
Equipment
Medium size pot with fitted lid

cutting board

wood spoon

Hand blender or food processor
Ingredients
1

can

Crushed/whole tomatoes

preferably organic

4

cups

Chicken or Vegetable Stock

2

tsp

Crushed Red Pepper

1/2

cup

Fresh Basil Leaves

3

Cloves of Garlic

1/4

cup

Heavy Cream

3

tbsp

Butter

Salt/Pepper for taste

Olive Oil
Instructions
Place a medium pot on the stove, add 3 cloves of garlic and basil. Turn your heat to medium/low and allow the flavors to release. Lightly sauté for about 5 minutes. Make sure the garlic doesn't start to burn. Turn the heat down if this happens.

Next, add your crushed red pepper and a little salt/pepper for seasoning. Stir mixture to ensure the ingredients are well combined. Add your crushed/whole tomatoes and then bring to a light simmer for a few minutes. Add your chicken/vegetable stock and bring mixture to a boil over medium/high heat. When the soup starts to boil, cover pot with a lid and let simmer over low heat for 15-20 minutes.

Once 15-20 minutes is up add your butter and heavy cream to the pot. Taste your soup and add salt/pepper if needed. If you want additional spice you can add a little extra crushed red pepper.

Last, using a hand blender blend the mixture until a nice smooth texture is achieved.

Ladle into bowls and serve!