Growing up my pantry looked very different than it does today. My mom, the amazing woman that she is, let us have every type of junk food we could ever imagine. We had the ultimate kids pantry! From potato chips to twinkies and ding dongs, a fridge full of soda, spray cheese (my favorite), gushers, fruit rollups, you name it, we had it. As I got older and started learning more about food and the importance of nutrients, I started to realize that a pantry full of junk food may not be the best thing for me, as fun as it is!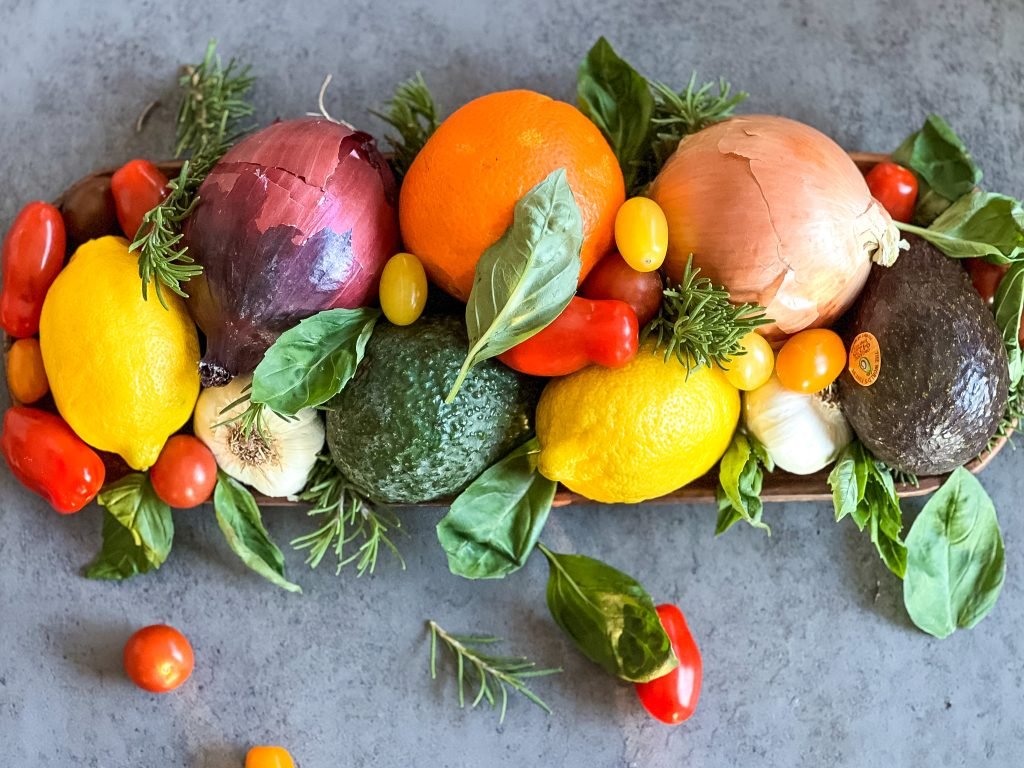 Food really is thy medicine!
When I was in my late 20's I was diagnosed with a condition called, Hashimotos. This is an autoimmune issue that leads to Hypothyroidism, which causes low thyroid function. Finding out that I have this condition made me take a deep dive into my health. My goal was to possibly get to the root cause of what could be causing it and find out ways to hopefully prevent the Hashimotos from turning into Hypothyroidism. One of the things that I learned after countless hours of research is how the foods that you consume may affect your body in the negative, if the quality is not great. That being said eating whole foods that aren't processed can be good for you and also help to prevent disease.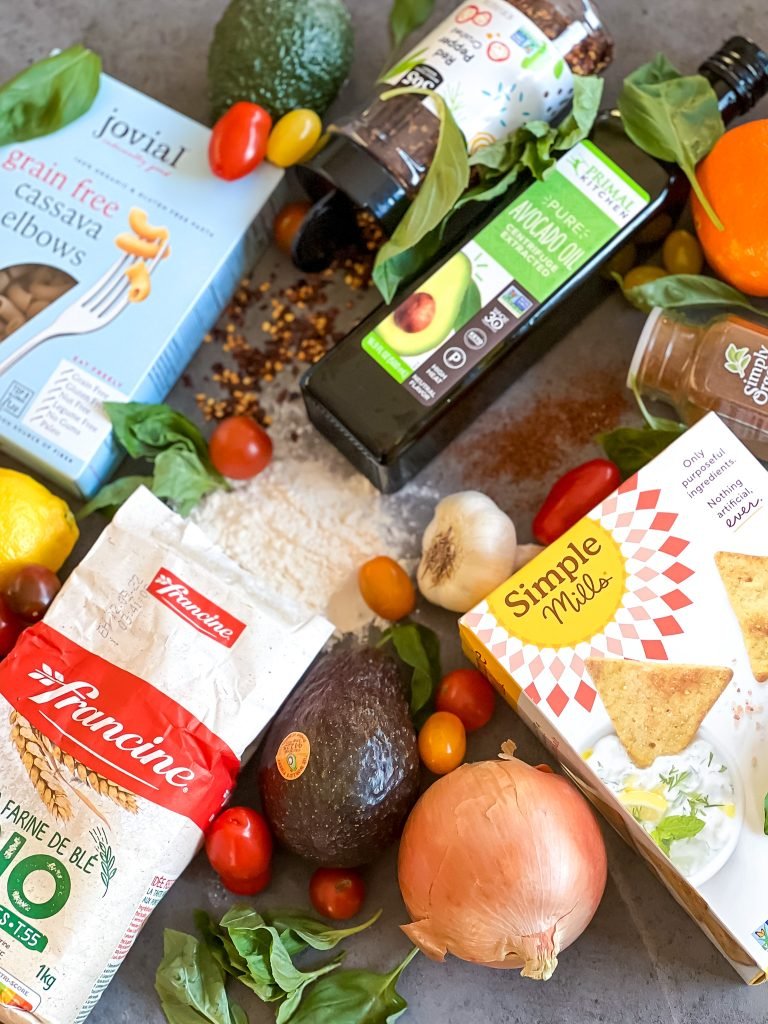 When doing my grocery shopping I always go for either Non-GMO or Organic options. From what I have learned, Non-GMO is basically buying organic, but the cost is usually less than buying organic. I usually shop between three different stores, Whole Foods, Trader Joes and our local natural grocer, Sprouts. I buy from each of these based on price and quality of food. For all of my dry pantry goods, I go to Sprouts or Trader Joes because the cost is sometimes better. When it comes to meat and seafood I always look for sustainably sourced, grass fed, Non-GMO and wild caught options. Whole Foods usually has the best quality and freshness when it comes to a grocery store, but I also recommend looking for a local butcher or fish market in your area.
PANTRY LIST
The pantry list below are healthier items/brands that I keep in my fridge and pantry on a daily basis. These are the items that I have on hand no matter what. They are my go to basics.  I am the person that reads all of the labels and chooses these items based on the fact that they contain minimal ingredients, are mainly whole and not processed.
Disclaimer:this post contains affiliate links. See my disclosure policy for more information.
Dry/Canned goods:
Dressings, Sauces and Condiments:
Oceans Halo soy sauce alternative
Spices:
Simply Organic or store brand that are Non-GMO
Fruits and Veggies:
mixed salad greens
cherry tomatoes
red onion
avocados
bananas
white/yellow onion
garlic
basil
berries
lemons
limes
Dairy:
Assortment of cheeses- Parmesan, Brie, Sheeps Milk Cheddar, etc.
Note: I always try to find cheese that is grass fed or that is goat or sheeps milk. These cheeses tend to be a little easier on your stomach if you're sensitive to dairy. 
Meats and Fish:
Grass Fed Beef- ground beef, steaks
Free Range Chicken- breasts, whole, thighs
Wild Caught Fish- salmon, shrimp, scallops, halibut, etc.
Treats:
For any questions about these items or to find out why I have chosen these specific brands or ingredients, please don't hesitate to reach out to me through my website or on Facebook or  Instagram through DM (direct message). I love answering questions and helping with whatever I can. If you don't already follow me, my IG handle or profile name is @nikkisgreattastes.
Happy Cooking!